These Lined Plastic Baggies are re-usable and can be rinsed with water.  They are lined with 'food safe' plastic and are perfect for packing snacks.   Pack them in lunches, use them on trips, picnics, or whenever you need a snack!
You can use fabric or a kitchen towel. I used a kitchen towel from the dollar store. 
What you will need:
Fabric or towel
Double folded binding
6 Wal-Mart plastic grocery bags-Don't worry, these are food safe!
Wal-mart bags are made from the same kind of plastics used in milk carton.
You can read more about it at the end of the post. 
Iron
Wax paper or parchment paper
Scissors, thread
ut your fabric 7″x15″ inches.  Thats 7 inches wide and 15 inches long.
Next you will need to cut your plastic bags.  Cut the top handles off, the bottom and then open up the bag and cut one side.Afterwards, you will be able to open up the bag so that you have one long bag. Actually, it won't be a bag any longer just a long piece of plastic.
Set your iron on low heat. Lay all your baggies flat down on a table and place a piece of wax paper or parchment paper on top.Iron over the wax paper quickly so the plastic bags begin melting slightly together.
Iron over quickly then check to see if the bags melted together.  Do quick motions until the first few bags have melted together, then turn the stack over and iron the other side. Make sure all the bags have melted together.
Pin the bags to the right side of your fabric.
Cut the edges of your bags so they line up with your fabric.
Now, go to your sewing machine and sew the layers of plastic bags onto the fabric
Leave one end open so that you can turn it right side out.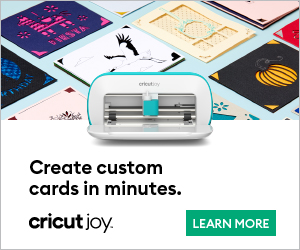 Turn it right side out when finished.
Now we're going to sew the binding onto the side that was left open.
Before you completely unfold your binding, you will notice that one side is a tad bit wider than the other side.
Find the side that is smaller,  then unfold your binding and line up the smaller end of your biding to the fabric edge of your bag as shown, pin in place.
Sew along the folded line of the binding as shown.
Fold over the binding as shown below and pin in place.
You will notice the bigger edge of your binding covers up your stitches when you fold it over.
Did you know that's why binding has one larger side?!
Fold the end over.
Using bobby pins makes it so much easier to hold it in place!
Sew in place.
Fold the top end down about 2 inches.
Then fold the bag in half as shown below. Pin the side edges together.
Sew the two sides together as shown below.
That's it! You're all done!
To wash it, just hold it under the faucet.
Now fill it with your favorite snacks and fold over the top to close it!
For the recipe to the Funfetti Cake Batter Cookies in the photo click here.
**NOTE:  The Wal-mart plastic bags are considered safe if made contact with food.  You can read about the plastics we use that are harmful HERE.    
Wal-mart plastic baggies contain Polyethylene….
 "which is also found in  jugs of milk, water, juice, shampoo and detergent, as well as cereal-box liners. Low Density Polyethylene (LDPE / #4) is used for cling wraps and food storage bags, garbage and grocery bags, squeeze bottles, and coatings for milk cartons and hot-beverage cups. These plastics are generally good choices as they transmit no known chemicals into food and are generally recyclable".
Check out my other waterproof, food safe Quick & Easy Snack Baggie using EcoPul fabric!
Shared at Savvy Southern Style, Coastal Charm, Between Naps On The Porch, DIY Dreamer, Lady Behind The Curtain.
Inspired by HappyHourProjects