"This post is part of a social shopper marketing insight campaign with Pollinate Media Group®, Litter Genie® and Fancy Feast®, but all my opinions are my own. #pmedia #Catparents http://my-disclosur.es/OBsstV".
If you have cats then you know no craft project is complete without the kitty, right? I call my cats my craft kitties because when I'm in the kitchen baking they sit on the bar ledge and watch and when I'm in my craft room they are in the middle of all my crafts.
They love to watch and play with the ribbons, buttons, paper and anything else they can find.
You know the saying…if you can't beat them, join them……I've learned if I can't stop them…..let them! lol
Cats rule, right?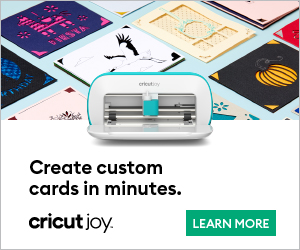 It must be because I'm such a cat person and I love to spoil them. They will tell you they are very spoiled.
Even when it comes to their food. Every morning they start their day with a can of their favorite Fancy Feast cat food that I purchase at Target.
They snack on dry cat food during the day, but since I love spoiling and pampering them I give them special Fancy Feast treats in the morning and in the afternoon. They've been raised on Fancy Feast for 3 years now, and it's their morning routine.
They know when the kitchen light turns on in the morning that means they are going to get their Fancy Feast breakfast.
See how they are already in the kitchen waiting
and looking for their breakfast on their special placemat.
Twinkie follows me to the pantry….she knows that's where I keep her Fancy Feast treats. The light is bright first thing in the morning!
Callie my Ragdoll is patiently waiting….she knows her breakfast is coming.
Their favorites are Salmon and the cheddar cheese delights. They love cheddar cheese so I was very excited to learn that Fancy Feast makes cat food with cheddar cheese. My cats just love it!
This is what they had this morning. They love the Savory Salmon!
I put it on a paper plate and set it on their placemat.
After they have finished devouring their breakfast, Ellie likes to lick the plate clean.
This is how they start their morning every single day. The kitties want to thank Fancy Feast and Target for their delicious meals!!
You too can spoil your kitties with Fancy Feast meals. They come in a huge variety of flavors and can be purchaed at Target.
In fact, there's a special offer on Litter Genie & Fancy Feast products happening at Target stores 2/15/15 – 4/11/15!
Here's the details:
Purchase them at Target between 2/15/15-4/11/15 and you will receive a Free Cat Toy or a Friskies party mix cat treat….just another way to spoil and pamper your babies!
In Store Mix & Match Offer: Buy any TWO (2) Fancy Feast® – 24 pack OR Litter Genie® Pail/Refill and get a free Cat Toy or Friskies party mix cat treat. Offer available 2/15/15 – 4/11/15 while supplies last.
A few facts about Fancy Feast:
Fancy Feast

For over 25 years, Fancy Feast has been committed to preparing the most enjoyable gourmet meals for your cat. Their quest for culinary perfection is a pursuit to bring love and joy along with balanced nutrition.
Every delicious Fancy Feast selection is made with high-quality protein sources and ingredients.